For kids that love animals, the zoo or aquarium is a great way to spend a day out; the family can learn together and have fun. Not every town has a zoo close by for regular visits, but thanks to a surge in online content from zoos, you and your children can take a virtual zoo visit.
The Smithsonian National Zoological Park
has webcams for all sorts of animals, from single cell organisms to tigers. Other zoos with popular webcams include the
China Conservation and Research Center for the Giant Panda
in the Sichuan province, China, and
Sea World's Penguin Encounter in San Diego
(seen below).
Streaming video by Ustream
For children with a particular fondness for baby animals, be sure to check out
ZooBorns
blog, which features pictures, news and videos of the newest additions to zoos from around the world. We also have
the picture book based on the blog
.
Of course, your library also has a wide range of non-fiction books and videos about animals. Here are a few recommendations featuring our favorite animals, penguins and pandas.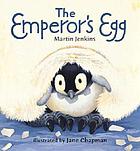 The Emperor's Egg
by Martin Jenkins and Jane Chapman
One Cool Friend
by Toni Buzzeo and David Small
Penguins
by Seymour Simon
How Many Baby Pandas?
by Sandra Markle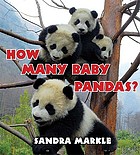 Little Panda: the World Welcomes Hua Mei at the San Diego Zoo
by Joanne Ryder